Multi Colored Solar Spotlights
All charges will appear on your credit card statement as'sopriz UK'
Super bright: 10 high-brightness LED lamp beads. With extension arms, the total height of the lamp can reach 44 cm, which is taller, taller, more stable, and will not be covered by grass.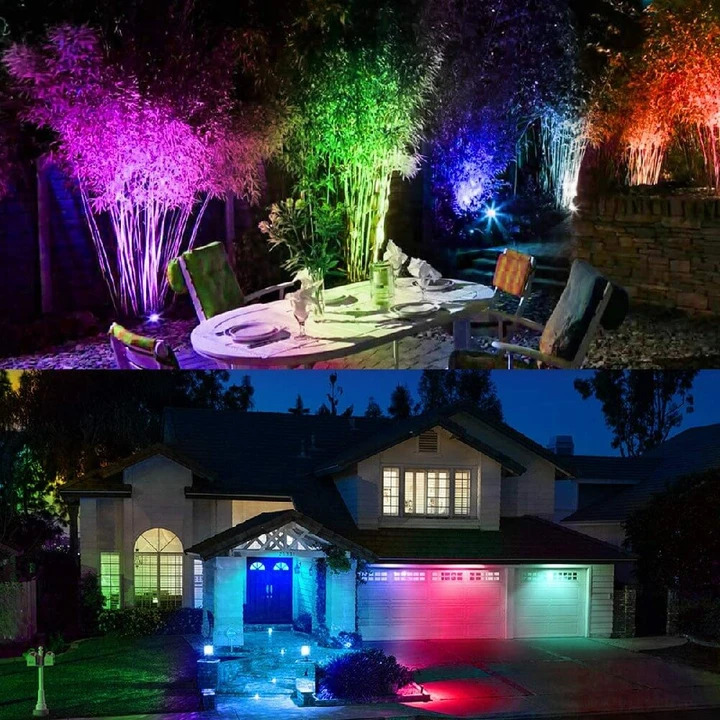 Two lighting modes: strong/low light. After fully charged, it can provide about 6-8 hours of working time (high light mode) or 10-12 hours of working time (low light mode).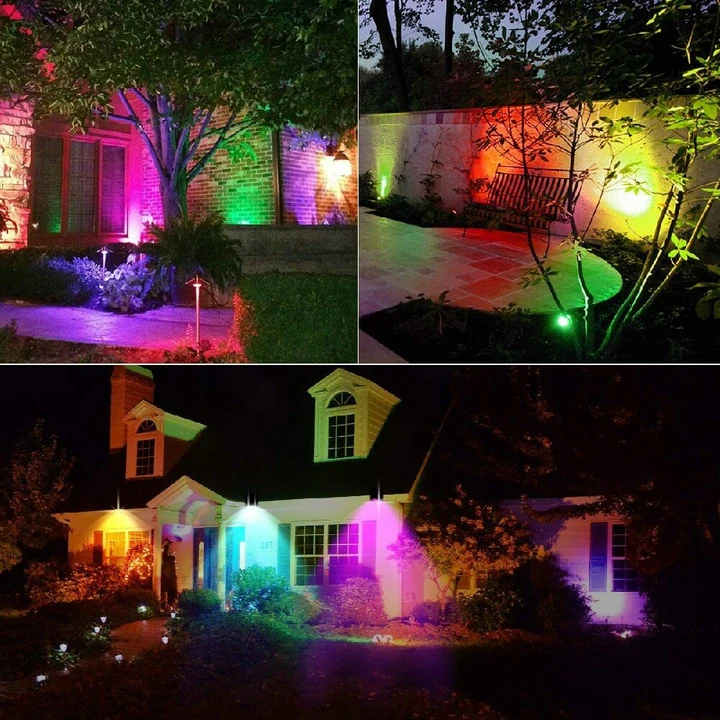 High efficiency: Built-in rechargeable lithium-ion battery, which can keep on for a long time. It can convert 17% of sunlight into electricity.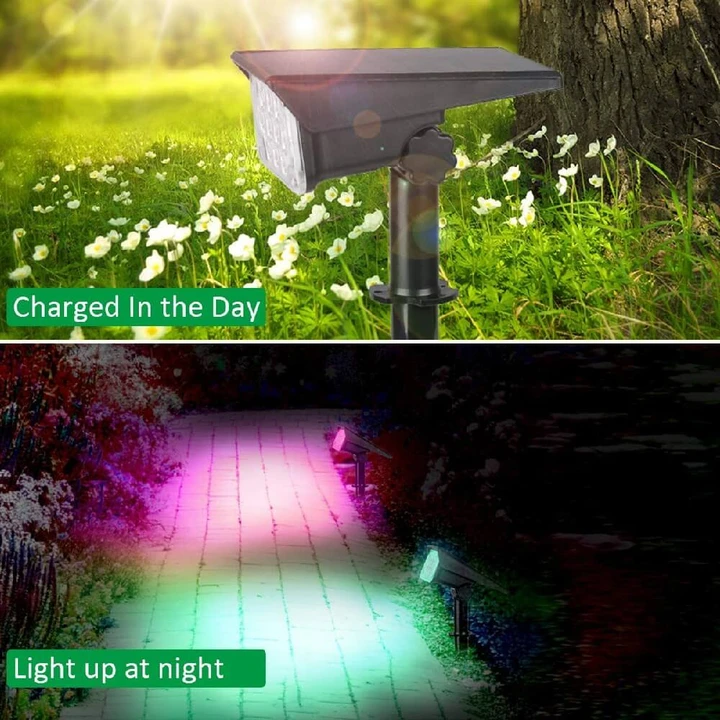 Landscape lighting: T-SUN color solar spotlights are used to decorate your walls, trees, flowers or statues, and your house will look more charming! The best choice for terraces, porches, paths, decks, swimming pools, courtyards, gardens, garages, driveways, sidewalks, etc.
Colorful solar spotlight: 1 automatic color change mode + 6 fixed color modes. Long press for 5 seconds to directly enter the automatic color-changing mode. Short press the back button to select a fixed color mode (red, green, blue, yellow, cyan, purple).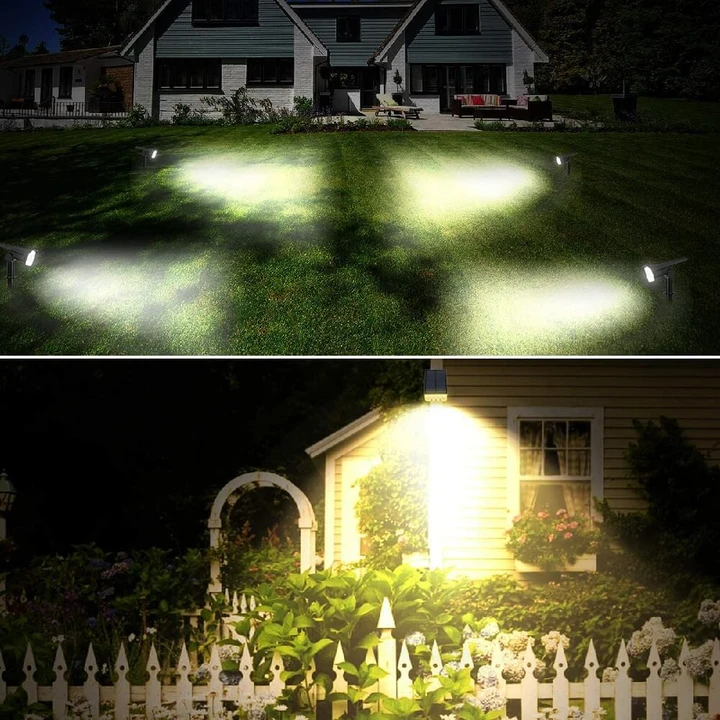 2 Years Warranty:  Free replacement within warranty, 30 days return without reason.